Your lingerie drawer should have at least one of each of these versatile bras. No matter how complicated life can get, at least you will have support to back you.
Any women who has had a professional bra fitting, will proudly tell you that the right fit makes all the difference. But finding the ideal cup and bust size isn't the only factor worth considering. Choosing the right bra style can either make or break your look, just like picking out your shoes for the day. Some outfits need to be matched with ballet slippers or high heels, other styles maybe a cute ankle boot.
By having several types of bras means you dress your bust for every occasion, even if that occasion is binge watching Netflix on your couch.
All bras are made of delicate fabrics that need to be laundered with care, they should be hand washed or washed in the gentle cycle in your washing machine. Always hang dry your bras and never ever place then inside of the dryer to dry, as this will drastically shorten they life span.
Carry on to learn about seven of the best bras you need to have in your lingerie drawer:
Sports bra
Just like running or hiking shoes, you need to choose the right one for the type of activity you are planning on doing. Not all sports bras were created equal, as some are for low impact activities such as yoga or Pilates and others are better suited for higher impact activities such as cross fit classes or jogging. Look for styles that are made from lightweight breathable fabrics with thick straps and a wide under band for extra support.
Truekind Reactive Sports Bra
The wide straps increase stability and support, making this sports bra ideal for low to medium impact workouts. Pulls double duty by being both a bra and a stylish top. The soft breathable fabric wicks away moisture even during the most grueling workouts.
Bralette
Bralettes are the hottest lingerie trend. Bralettes can either be a wirefree bra or have an underwire. However, often they don't have a hook and eye closure in the back, so they're easily slipped on over your head. Some types of bras are made from delicate stretch-lace material and have adjustable straps. In the past, bralettes were avoided by those with a fuller chest but due to new innovative fabrics they provide support for all cup-sizes.
Hanes Ultimate Comfy support Comfortflex Fit Wirefree Bra
It doesn't get better than this bralette by Hanes. Feels buttery soft against your skin and the adjustable straps ensure a perfect fit. Hanes's provides a comfortable yet stylish option to your regular bra.
Wireless bras
Wirefree bras have taken great strides in the last few years, with new revolutionary designs and fabrics that help your bust hold its shape without poky underwires. Padded linings ensure nipple coverage, a common concern for women. Comes in a wide variety of styles such as bralettes, plunge, strapless, sports and full coverage.
Truekind Everyday Essential Throw-on Wireless bra
With a wide range of sizes from 32A to 46DD and an affordable price tag, no wonder the Everyday Essential Throw-on Wireless bra has more than 3,000 4-7-star reviews. No uncomfortable underwire and wide straps that stay in place all day long.
Minimizer bra
A minimizer bra has wider brands, straps and provides extra coverage over the bust to help redistribute the bust size evenly. Often combined with shapewear technology to smooth away back bulge and bra lines. An excellent option if you want accentuate your curves instead of your bust.
Chantelle Magnifique Seamless Unlined Minimizer Bras
This bra can minimize your bustline cup sizes without flattening your breasts. Fuller coverage bra that shapes and smooths your bust while providing outstanding underwire support.
Shaper bra
This is a great style for everyday wear, as it can be worn under anything plus it combines shapewear technology to give you a flawless look while flattering and shaping your breasts. Made from moisture wicking fabrics that keep you dry and fresh throughout the day. Most styles are wireless but there are a few with an underwire.
Truekind Daily Comfort Wireless Shaper bra
This daily comfort wireless shaper bra feels like a piece of heaven when you have it on! Truekind redefines comfort with this shaper bra. Despite its simple design, it provides full support even for fuller busts but with loads of sex appeal. Seamless design disappears under your clothes and smooths the dreaded back bulge.
Underwire bra
Underwire bras provide excellent support for fuller busts but are renown for being painfully uncomfortable. Good news is that there are many good non-wired bras available nowadays, if you prefer a more breathable and comfy option. Plus size bras often come with an underwire for extra support, look for styles that double or triple wraps the boning for maximum comfort.
Thirdlove 24/7 Classic T-Shirt Bra
This everyday essential provides versatility with a splash of sensuality. Comes in eight beautiful colors and half-cup sizes to ensure you find your perfect bra size. More than 40,000 positive ratings make this one of the most popular underwire bras available.
Strapless bra
We recommend selecting a strapless bra in a neutral color to match your skin tone for a flawless look under all of your summer dresses. Some strapless bras are called convertible bras as you can remove the straps as needs or crisscross the straps to wear with a halter top.
Felina Body Luxe Strapless Bra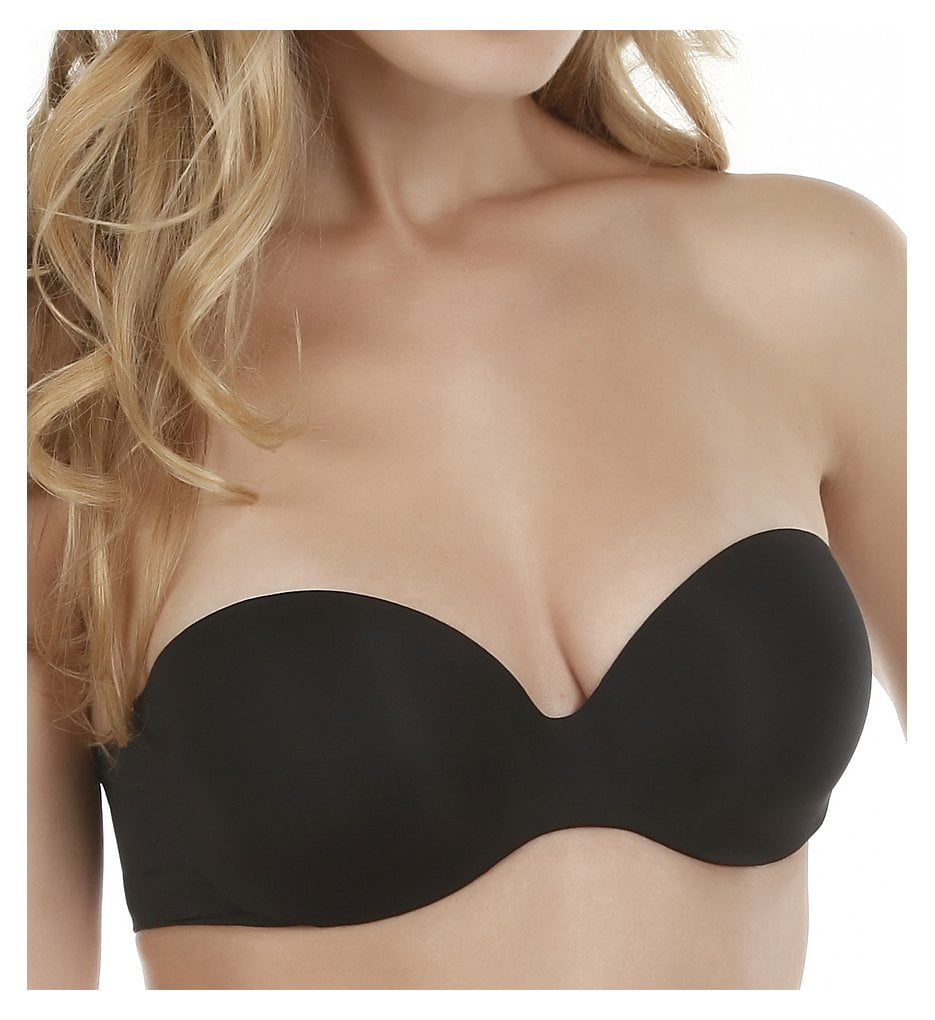 This strapless comfort bra won't disappoint, as it features smoothing cups and a flexible band to guarantee the best possible fit.